Easy Chicken Stew
---
This simple, yet extremely tasteful dish illustrates the wonder of simple spices.
Ingredients
1 lb chicken boneless chicken breast cut into bite-size pieces
1 large spanish onion, chopped
2 dried Ancho chilles
1 t cumin powder
Pinch of powdered cloves.
3 T chopped cilantro
salt & pepper to taste
1-2 cloves of crushed garlic
2 Choyote squash (zuchini will so) cubed
1 cup chicken stock
olive oil
Directions
Clean and remove the stalks from Ancho. Remove seeds.
Bring chicken stock to boil. Add the Ancho chiles. Simmer 5 min. Let it rest.
Sprinkle salt and pepper on chicken. Saute chicken with garlic in a pot until brown on all sides.
Puree the Ancho in a blender.
Add the onion. Saute until onion softens.
Add the cumin and clove powder. Mix.
Add the Ancho puree. Also the choyote cubes.
Add water (or additional stock) to barely cover. Bring to boil.
Simmer for 15 minutes.
Garnish with cilantro. Serve with rice.
---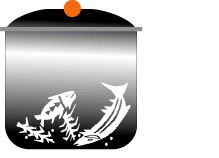 ---
Comments, suggestions or queries:dkumar at cs dot brynmawr dot edu