Quick Ginger Chicken
---
An extremely simple, fast, yet delicious saute. Start cooking the rice and then follow these directions. Dish will be ready by the time rice is cooked (15-20 min!!). You may add a side salad of cubed daikon radish sprinkled with lemon juice and salt.
2 Tbsp Olive oil
4 scallions, chopped
1 Tbsp finely chopped fresh ginger
1 garlic clove, minced
1/2 cup water
1/4 cup dry sherry
1 Tbsp Hoisin Sauce
1 tsp sugar
1 finely chopped Jalapeno (optional)
2 chicken breast halves
salt and freshly ground black pepper
1/4 cup chopped cilantro
Directions
Sprinkle breasts with salt and pepper. Heat oil in a skillet, saute the chicken breasts, 3 min or each side, until brown. Remove and set aside.
Deglaze: In the same skillet, add scallions and ginger and garlic. Stir for a few seconds. Add water and sherry and deglaze the pan. Add the sugar and hoisin sauce. Simmer for a few min. Add the Jalapenos.
Add chicken to the simmering sauce. Simmer for another 3-4 min.
Garnish with cilantro. Serve with white rice.
---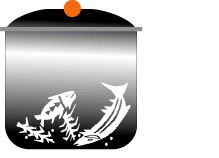 ---
Comments, suggestions or queries:dkumar at cs dot brynmawr dot edu