Chicken Marengo
---
Napolean has his name associated with the origins of this one. This one is truly yummy.
Ingredients
2-3 lbs chicken, cut into large pieces
or 1 1/2 lb chicken boneless chicken breast cut into bite-size pieces
1 large onion, finely chopped
2 lb canned italian peeled tomatoes, drained
1 T powdered thyme
3-4 sprigs parsley
3 T chopped parsley
1 bay leaf
1/2 lb mushrooms, sliced
1 lemon
1 t salt
1-2 cloves of crushed garlic
1/2 tsp ground black pepper
1 cup chicken stock
olive oil
butter
1/2 cup dry white wine (or dry sherry!)
2 tbsp brandy (optional)
Directions
Saute the onions in oil till translucent.
Add pieces of chicken, saute till brown on all sides.
Pour brandy over the chicken and light it with a match (careful!).
Add the tomatoes, the chicken stock and wine.
Add the parsley (sprigs), thyme, salt, pepper, bay leaf, and garlic.
Simmer covered for 1 hour (important!).
Melt butter in a saucepan and saute the mushrooms until tender. Sprinkle with lemon juice.
Remove the chicken pieces from pot and arrange them in a dish.
Strain the sauce (or pick out the sprigs and leaf).
Add mushrooms to it.
Pour over the chicken.
Garnish with parsely and bread crumbs. Serve with pasta or rice.
---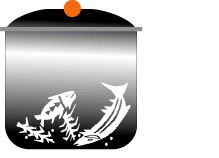 ---
Comments, suggestions or queries:dkumar at cs dot brynmawr dot edu