Dynamite Pork Stew
---
As the name suggests...be careful. You may want to tone down the J-factor (start with 4 Jalapenos).
Ingredients
1 lb boneless pork, shoulder or loin end, cut in 1-1/2 inch pieces
1 tbsp oil
1 small onion, chopped
1 garlic clove, minced
1 tsp oregano
3/4 tsp cumin
1 cup peeled tomatoes, crushed
1 tsp salt
1/4 tsp freshly ground black pepper
2-6 jalapenos, chopped
1-2 cans red kidney beans
juice of 1 lime
Directions
Heat oil in a stewing pot, add the pork and cook until fat is rendered and pork is browned.
Add onion and garlic and cook until onions have softened.
Stir in oregano, cumin, and tomatoes. Add enough water to barely cover the meat and onions. Add salt, pepper, and jalapenos. Bring to simmer, cover and cook on low heat for about an hour.
Skim off fat, stir in beans and cook another 15-20 minutes. Squeeze lime juice over stew and serve over rice (or with corn bread).
---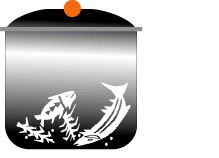 ---
Comments, suggestions or queries:dkumar at cs dot brynmawr dot edu