Quick Stir Fry (Chicken/Pork/Beef)
---
For those on the run, this recipe takes about as long as it takes to cook rice (20 min!) to get a decent meal ready. It is a basic recipe, feel free to improvise!!
Ingredients
1/2 lb Boneless Chicken Breasts (or Pork or beef)
1 clove garlic, chopped
1/2 inch knob of ginger, thinly sliced
2-3 carrots, sliced
4 scallions, chopped
2 Jalapeno Chiles, chopped
2 T Hoi Sin Sauce
1 T Rice Vinegar (or Sherry)
2 T Soy Sauce
Some chopped cilantro for garnish
olive oil
Directions
Start making the rice.
When the rice gets going, thinly slice the meat. Set aside.
Chop the garlic, ginger, carrots, scallions, and Jalapenoes.
Heat oil in a wok or saute pan. Add garlic, fry for 30 sec.
Add meat and ginger. Stir fry for 2-3 min until meat is brown.
Add the Hoi Sin Sauce and stir for 30 sec. Add all the vegetables.
Stir fry for 2 min more.
Add rice vinegar and soy sauce. Stir fry for a min or so.
The dish is ready! So is the rice!!
Garnish with cilantro. Serve with rice.
---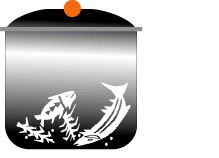 ---
Comments, suggestions or queries:dkumar at cs dot brynmawr dot edu