Pork Vindaloo
---
Ingredients
2 in fresh ginger, peeled and chopped
4 garlic cloves, pressed
1 1/2 tsp chili powder
2 tsp turmeric
1 tsp salt
1 Tbs cardamom seeds
6 whole cloves
6 peppercorns
2 in cinnamon stick
2 Tbs coriander seeds
1 Tbs cumin seeds
5/8 cup white wine vinegar
2 lb pork tenderloin, cubed
3 Tbs vegetable oil
1 tsp mustard seeds
5/8 cup water
Directions
In blender, puree all spices, except mustard, with vinegar to form a smooth liquid paste. (Add more vinegar if necessary.)
Pour spice paste over pork and marinade in the fridge overnight.
Remove pork marinade from fridge 2 hours before cooking to allow it to come to room temperature.
Heat oil in a pot. Add mustard seeds and cover. Fry the seeds until they pop, then add pork, marinade and water. Bring to a boil, stirring constantly. Reduce the heat to low, cover and simmer for 30 minutes.
Uncover and simmer until the pork is cooked through, another 30 minutes. Makes 4 servings. Serve with white rice.
---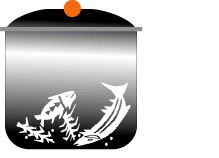 ---
Comments, suggestions or queries:dkumar at cs dot brynmawr dot edu