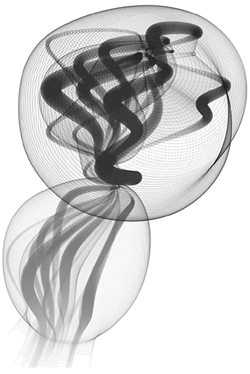 Our Mission
This site showcases a new approach to teaching CS1 (the standard first-year college-level introduction to computing course) using computational and generative art as a context. We designed our courses to teach the core CS1 topics as we would in any average traditional Java-based CS1, but show applications of these principles with contemporary, diverse examples of computing in a modern context. The main differences are in the class examples and assignments. Please see the course material repository for more details.
We are using the Processing programming language and environment, designed for the construction of 2D and 3D visual forms. Its IDE is light-weight, but well-suited for the kind of rapid prototyping needed for dynamic visual work. We hope to strengthen formative/introductory CS education by catalyzing excitement, creativity, and innovation.
PI's: Ira Greenberg (Southern Methodist University), Dianna Xu (Bryn Mawr College), Deepak Kumar (Bryn Mawr College).
Please use the resources we have provided here freely. We welcome all feedback. If you decide to adopt all or part of our courses, please drop us an email. We'd like to hear from you! Do keep coming back for new developments that will be posted here as the project evolves.
Summer Faculty Training Workshop
- July 9-12, Bryn Mawr College, PA